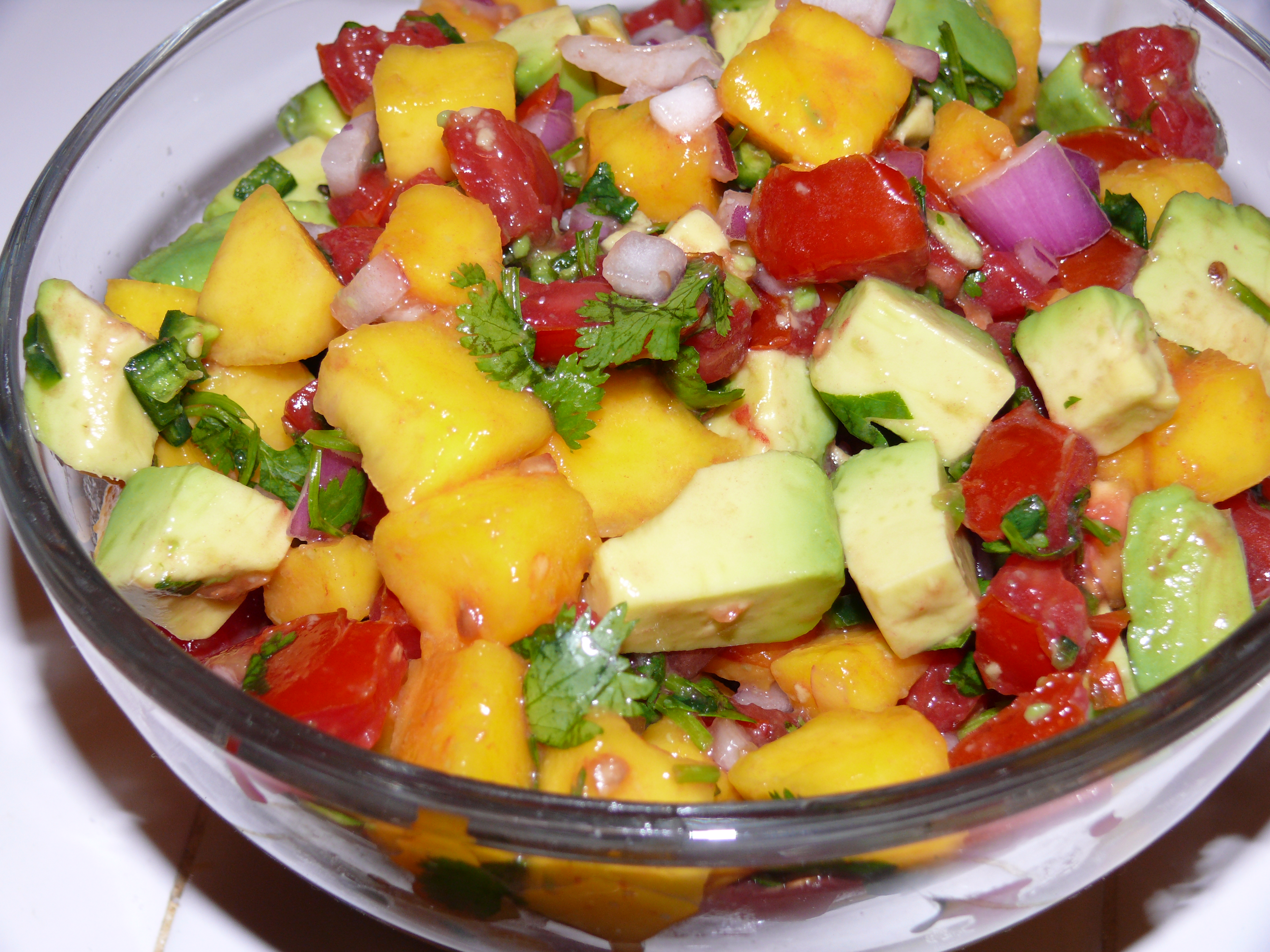 A couple of months ago, my husband and I were in the Yukon to see Aurora Borealis, and surprisingly, in the middle of the small city of Whitehorse, there was the best Mexican food! The thing that really stood out was the mango and avocado salsa, so I had to try and recreate it at home.
We had the salsa on tostadas with beans, arugula, and cotija cheese.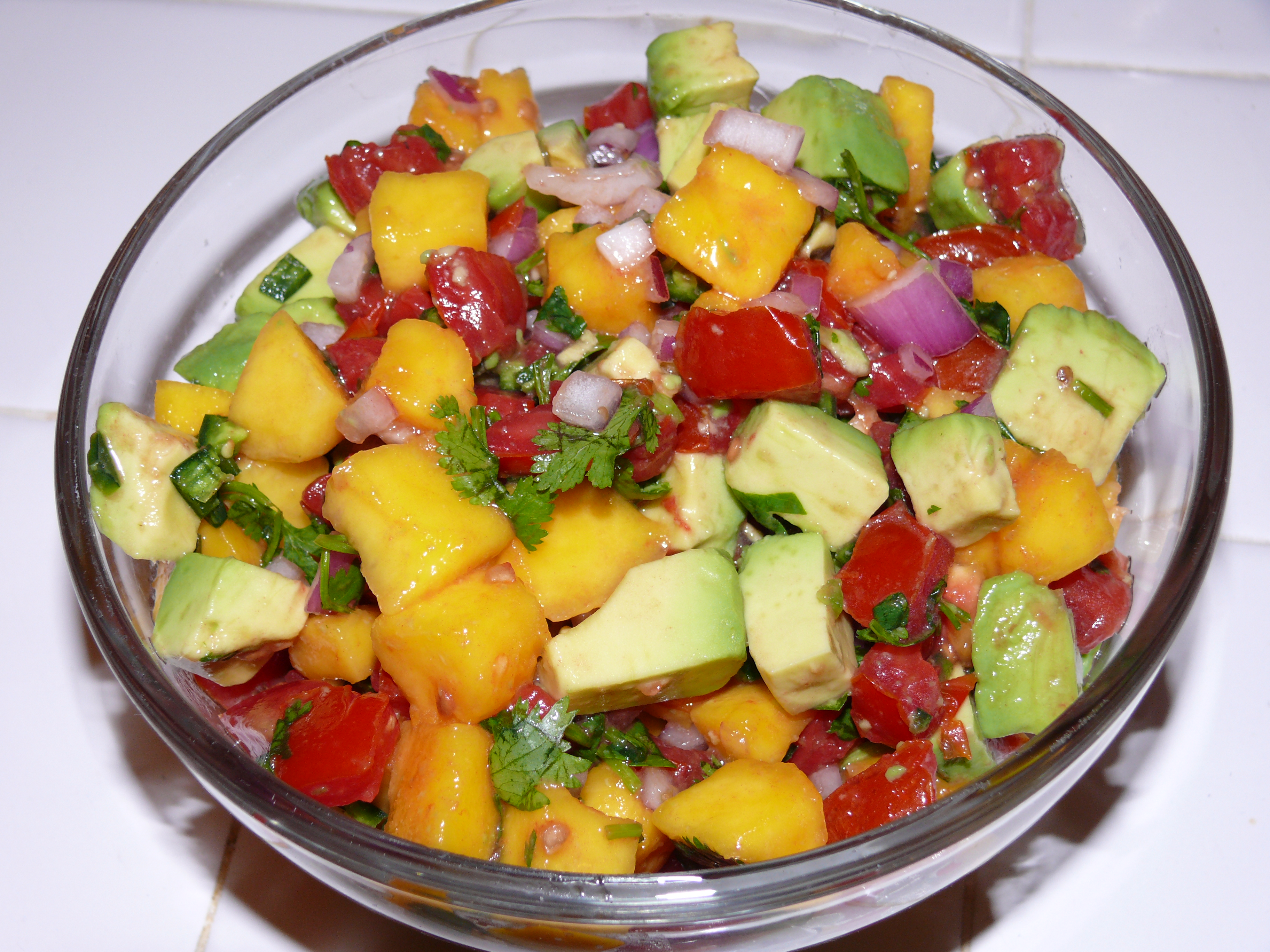 1/4 red onion finely chopped
4-5 small tomatoes chopped
1 jalapeno chopped
1 mango cut into little squares
1 avocado cut into little squares
1/2 cup cilantro chopped
Juice from 1 lemon
Salt
Mix everything together and let sit for a few minutes to let the flavors meld.