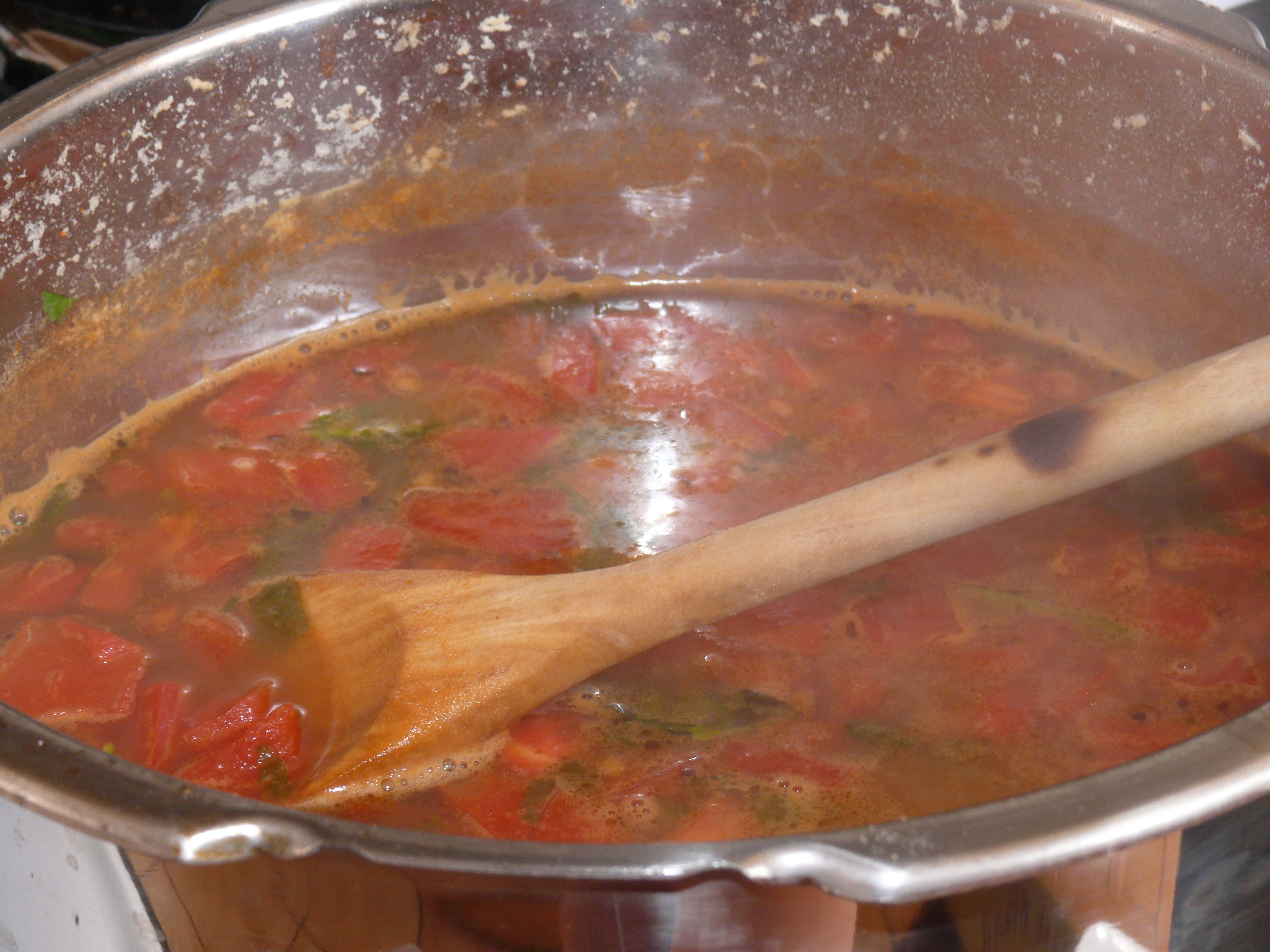 Rasam is a South Indian soup that is tangy and spicy. It can be served over rice (rasam rice), as part of a traditional South Indian meal, as rasam vada (fried urad dal fritters with rasam poured over), or just plain. I absolutely love it!
My mother in law taught me how to make this rasam and it is so delicious. She usually uses the water from making dal as a base, but I found that pressuring cooking a little dal first was easy if I hadn't made dal recently. We aren't good at planning meals ahead because we are so moody about what we feel like eating!
I can't believe I haven't made rasam since starting my blog. I have been meaning to forever and then never get around to it. So last night I decided that yes, I was going to make rasam vada soon, and soaked the urad dal for the vada. Then, on the morning I decided to make it, I realized that we didn't have any curry leaves! It took 3 Indian markets and a lot of frustration to solve this dilemma, but I feel like they are totally necessary.
We had rasam with vada and yogurt chutney.
1/8 cup toor dal
2 cups water
2 tablespoons tamarind paste (I use natural tamarind paste in a jar)
1 tablespoon rasam powder (you can get this at an Indian market)
1 piece ginger minced
1/2 cup cilantro
1 tomato
Salt
1/2 tablespoon oil
1 teaspoon mustard seeds
1 teaspoon cumin seeds
3 green chilis sliced lengthwise
6-7 curry leaves
Pinch hing (Asafoetida)
Cook the toor dal with 2 cups of water in a pressure cooker: heat to high until the first whistle, then turn down to medium and cook for another 8-10 minutes.
Add more water depending on how thin you like it to the dal and blend using an immersion blender until there are no pieces of dal. Skim off any foam.
Mix together tamarind paste and rasam powder in a small bowl, then add as well.
Add ginger, cilantro, tomato and salt.
In a tadka or other small pan heat oil and add mustard seeds and cumin seeds. Once the mustard seeds start to pop, add the green chilis for a few seconds. Then add the curry leaves and hing, throw into the rasam and stir.
Cook for a few minutes to let the flavors meld.